Cisco
Also known as lake herring, bluefin or tullibee.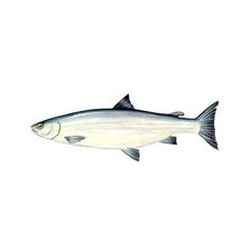 PRODUCTS
EVISCERATED CISCO/LAKE HERRING
CISCO ROE
SEE THE FULL PRODUCT LIST
SPECIES
Scientific name:
coregonus artedi
Origin:
The Great Lakes
Biology: member of the trout/salmon family, resembles the lake whitefish but it is significantly smaller – average weight is 0.75 – 1.25 lb (340 - 570 g). Average lengh 11 - 15 inches (28 - 38 cm). Cisco is midwater pelagic fish that feeds primarily on zooplankton, insects, and small fish. Fish spawns in November.